Student Advice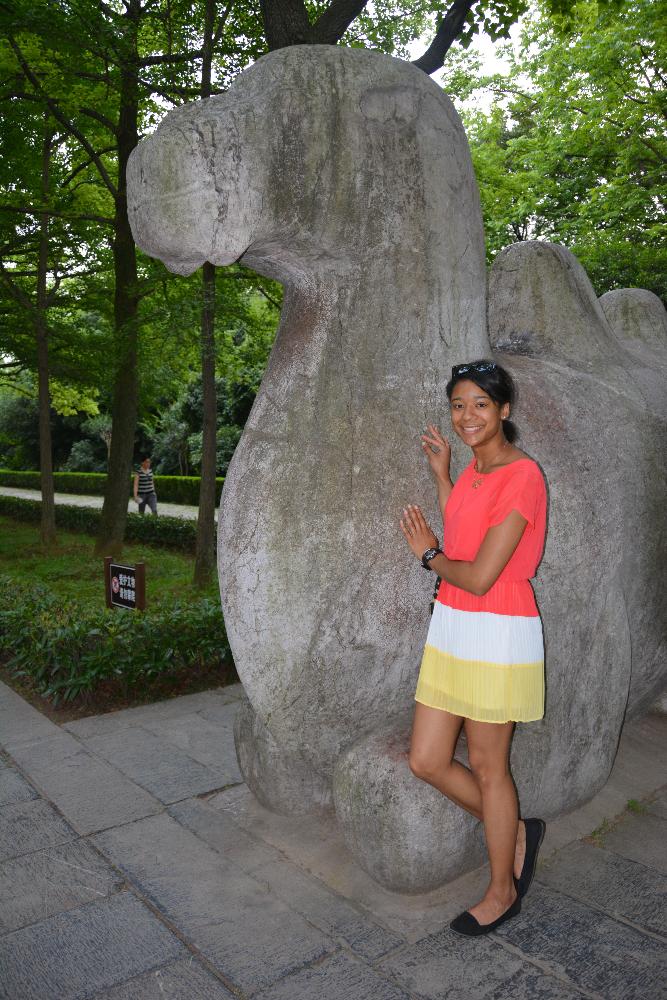 We know that students have a variety of worries, fears, and anxieties when considering studying abroad. We also know that it helps to hear from students who have been there and done that. Therefore, we asked our study abroad alum for advice on common concerns to help you make the best decision when making the leap to study abroad.
Take a look at their advice by category below!
Researching a Program
Take the time to research your program, whether on the CIP website, the abroad University's website, by attending info sessions, speaking with professors and program alum, reviewing brochures, reading blogs, etc.

Make sure to begin the application process well enough in advance so as to not be rushed and overwhelmed. You'll potentially need to speak with a variety of people: CIP, professors, your parents, etc. "It's well worth it!"

Speak with study abroad alum: "reaffirmed my desire", "tell you everything the program won't tell you until you get there", "gave me advice about where to live and travel and how to pack", "made me excited to go"

"Start planning early, go off the beaten path, it is so worth it!"

"Start on the CIP website to find a program that is both where you want to go and which works with your course of study. Schedule meetings with CIP and then your academic adviser to go over specific classes you will take."
Choosing a Program
"Definitely go abroad and don't pick a place just because your friends are going there because you will meet tons of new people and make new friends. Pick a place you have researched and know is a good fit for you and one that you are excited about."

"Think not only about what country/culture you wish to visit, but also what opportunities of the experience you will find most enriching. Investigate the academic programming and classes, opportunities for cultural immersion, possible internship experiences, and ability to travel. All of these things will impact your time abroad and are important to think about as you plan."

"This is a once in a lifetime opportunity and I suggest to choose a program in a specific city you want to be in. You can make the courses work almost anywhere, regardless of your major if you plan ahead and save electives."

"Try to go to a place that is going to allow you to travel and see as much as possible as well as a rich cultural environment that allows you to immerse yourself in the local culture and really make you feel like you're a native."

"This is your one opportunity to go wherever you want, so take advantage of it and don't be afraid to step out of your comfort zone."
Study Abroad & Your Course of Study
"I saved my electives for studying abroad. I did not take any courses in my major while there. I also doubled up on major courses the semester before I left and I took a summer course when I returned. It was completely worth it."

"All the courses applied for my major and minor."

"I used my electives."

"Double majoring and studying abroad was a process that started freshman year."

"I took 3 summer courses and doubled up on biology classes the semester I returned."

"I would recommend saving those GEP courses for abroad."

"I studied abroad during the summer, which gave me a chance to take a course in my major without missing any of the core courses."

"Talk to the HSB/CAS Advising Center, the CIP and your advisor, to figure out how you can make study abroad fit within your four years at SJU. If someone in the Co-op program with a cross college double minor and a Marketing major can make it work, I would be willing to bet you can too. It might be a bit difficult, but if you want to go abroad, it is 100 percent possible.

"I decided freshman year that I was going to study abroad... I talked to a Study Abroad Advisor about which classes were available for me take and then I talked to my advisor and we decided what order I would take my classes from mid-sophomore year until graduation.

Many students said their abroad courses fit "easily"
Overcoming the Fear of Missing Out
"I talked to other people who had been abroad, and also reminded myself that it was only for a semester."

"Although I was missing one semester at St. Joes, I was gaining so much more from being abroad for one semester."

"I overcame the fear of missing out when I realized studying abroad was a once in a lifetime opportunity."

"I just completely immersed myself into life while abroad. Joined clubs, hung out with other international students, etc. I tried to stay away from other SJU students and tried to not be on Facebook talking to friends from home so much."

"There is nothing you will have a 'fear of missing out' on because you're going to be too distracted from traveling and experiencing cultures to think of SJU and it's events during this experience."

"I realized that my fellow peers were missing out on the adventure of studying abroad."
Student Athletes
"As a member of the Women's Rowing team at SJU I am so glad that I made the decision to study in Ireland during the Fall of my Junior year. Although nervous about missing the Fall rowing season, I was able to train while abroad, and work hard over winter break to come back in the Spring ready to rejoin my team for our main season. It was one of the best decisions I have ever made and I'm so glad I gathered up the courage and pursued something I had always wanted to do."
Transfer Students
Gina Ragone, Spring 2015 transfer, American University of Rome, Fall 2015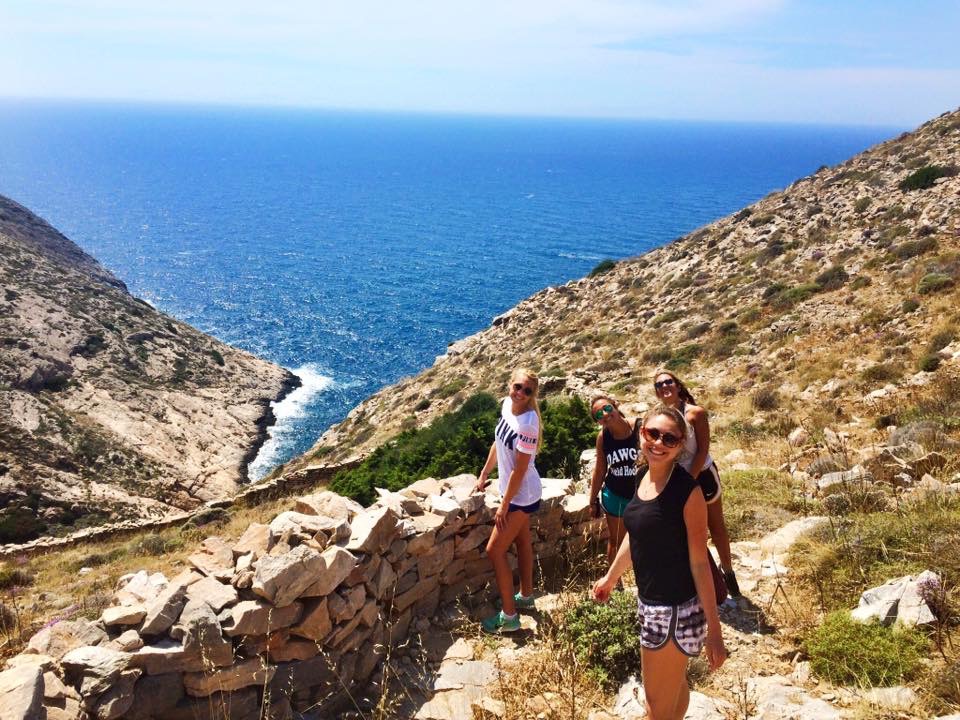 Did you know that you wanted to study abroad before coming to SJU? Or, did you decide to study abroad once on SJU's campus?
I always knew I would want to study abroad for an entire semester since I was in high school. I did not want the transfer process to affect my ability to fulfill this dream and luckily it didn't!

What was the most challenging aspect of applying to study abroad as a transfer student?
The most challenging aspect was definitely finding a program that offered specific classes for my major. Because some of my credits from my previous school did not transfer I could not take any free elective classes.

What was the most helpful aspect of applying to study abroad as a transfer student?
The most helpful aspect was the CIP website which listed all the classes each abroad program usually offers and how they transferred to St. Joseph's. Also the study abroad advisors in the CIP office were extremely helpful and understanding of my needs and goals.

What advice would you give future transfer students in regards to studying abroad?
If you want to study abroad do it! The transfer process should not prevent you from experiencing living for over 3 months in a different country. It's a once in a lifetime opportunity and should definitely be taken advantage of. Happy traveling!
Finances
"I budgeted a certain amount of money for each week and tried to stay on budget for the whole semester."

"I opened an account with $0 transaction fees and took out money from nearby ATMs when necessary."

"My savings and while in madrid I taught english one night a week for a little income."

"Saved money from each pay check over the summer."

"I worked for many months and saved up the money."

"Save your money! You will think you saved a lot but will always wish you saved more."

"Understand your budget before you go."

"Get a credit card with no transaction fees."
Safety
"I always traveled with others and we tried to plan our trips out so we had an idea of where we would be and what we could do."

"I was just concerned about the crime rate, but the resolution was to never go out alone and everything went pretty smoothly."

"If ever I was concerned while traveling I just remained in groups. I was just smart about it."

"Never keep valuables in an easily accessible place." (Pockets, front pockets of backpack, etc.)

"I never carried a purse so no one could steal out of it, & tried to always walk with other people at night."
Packing
"Pack lightly! You probably need about half of what you originally thought. You can always wash your clothes and you will accumulate many things."

"Don't overpack you will want room to bring things back. Don't waste space with toiletries or supplies you can get there."
General Advice
"Don't panic! It is a scary thought to be so far away from home for so long but it is an experience unlike any other."

"You're never really going to know what to expect until you experience it. It is really important to plan, but you can't plan for everything, so don't stress. Everything will fall in place."

"Go into it with a positive attitude and make international friends. Don't just stick with American students, you can make American friends at home!"

"Go with an open mind, and have a great time, don't sweat the little things."

"Understand that it is normal to have concerns but that you will only be there for a limited time and it is truly an incredible, once-in-a-lifetime experience. The hardest part will be coming back!"

"Follow your gut & go outside your comfort zone. Good things happen when you push the limits a little."

"DO IT!"
| | |
| --- | --- |
| Student | Program |
| Patrick Curley | London School of Economics, Fall 2013-Spring 2014 |
| Sarah Hughes | IES Paris: Business & International Affairs, Spring 2014 |
| Katie Baldwin | IES Paris: Business & International Affairs, Spring 2014 |

Student & Study Abroad Publications


Please note: All student journals are opinions of the students only and do not in any way represent the opinions of the SJU Center for International Programs.