SJU Summer Programs
Each year, Saint Joseph's students have many opportunities to gain an international experience. Summer Programs are designed to introduce you to other countries and cultures by immersing you in the country for a month. The courses are taught and led by SJU faculty in China, Greece, Chile and Rome. Logistical coordination provided by the Center for International Programs, Saint Joseph's Travel Office, a Tour Coordinator and a tour provider/organization.

The goal of a Summer Program is to offer students from any major who may not have the flexibility to spend a semester abroad, but want a longer immersion than a Study Tour, the chance to learn more about other cultures and countries. We hope you will consider joining Saint Joseph's faculty as they lead our students abroad on these fascinating programs!

For more information on 2017 Summer Programs, please review the Summer Program online brochures.

Information Sessions: Check the event calendar for dates and times. Information session information is also posted on our social media sites.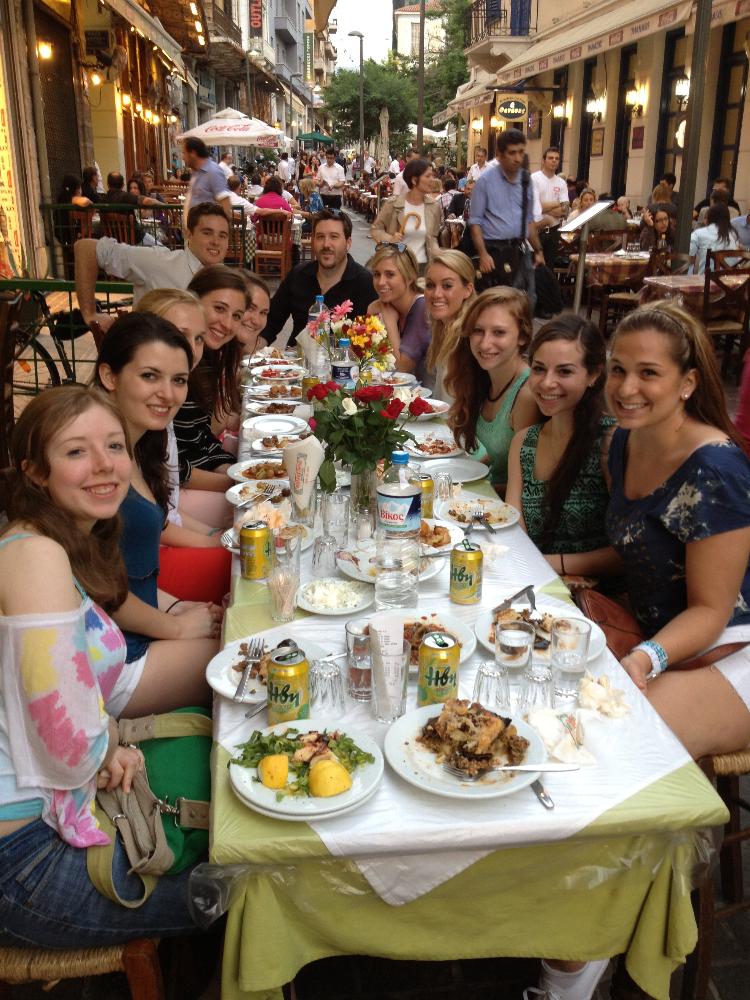 Students enjoying dinner in Greece, Summer 2013