This page is the brochure for your selected program. You can view the provided information for this program on this page and click on the available buttons for additional options.
Study Tour Faculty Proposal
Program Terms:
Program Proposal

Restrictions:
SJU applicants only
Study Tour Faculty Proposal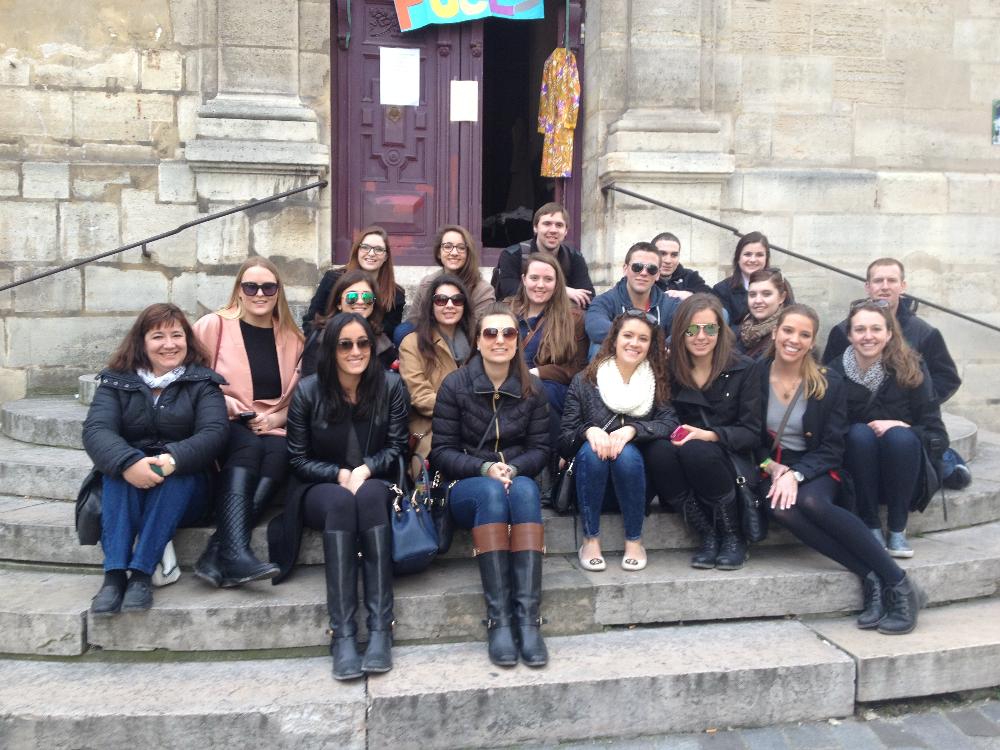 What is a Study Tour?
A Study Tour is a semester-long course taught (primarily) on the SJU campus combined with a short-term period of group travel designed to introduce students to other countries & cultures by bringing to life what they learn in the classroom. Logistical coordination is provided by the Center for International Programs, Saint Joseph's Travel Office, a Tour Coordinator and a tour provider/organization.
---
Study Tour Faculty Considerations
As per the Study Tour Policy, all Study Tours offered for academic credit must include some pre-departure and post-trip meetings, sessions and assignments. The appropriate level of this extra work will be assessed by the Deans and Department Chairs when reviewing Study Tour proposals and discussed with the respective faculty member. Ordinarily, all Study Tours should have between 15 and 20 hours of classroom experience on campus before and or after the tour itself. Course work should be scheduled within the normal time modules for other courses within the discipline(s) of the Study Tour. Travel must occur during or immediately before/after rostered semester. A course description of the proposed course must be provided with as much detail as possible and submitted along with the rest of the online Fact Sheet to the Center for International Programs.

For proposals involving Fall or Spring semester tours, consultation between the faculty member who submits the tour proposal and his/her department chair will determine whether the study tour course will be treated as part of the faculty member's regular teaching load or as an overload course. Approval by the appropriate department chair and dean must be given for the designation of regular load status. Fall and Spring semester tours that are not designated as part of a faculty member's regular teaching load will be considered an overload and will be compensated at the maximum summer teaching rate.

Study Tours designated as Summer or Winter Session, will be considered an overload and compensated at the maximum summer teaching rate.
---
Marketability & Planning
Is your program marketable? Location, program content, how the course fulfills requirements, length of program, and time of year ultimately play a part in this question and whether the program will be a success. For more information on these factors please refer to the Feasibility Considerations.

Study Tours require a lot of collaborative planning between various offices. The following chart outlines the roles and responsibilities of each office: Roles List
---
Proposal Submission & Deadline
Online Proposals are due to the Center for International Programs by 11:59pm February 15th. From there, the Chair of your department and the Dean of your respective College will receive the proposal for review and approval. Afterwards, the Provost's Council will review the proposal, and the CIP will notify you of the committee's decision by the end of the spring semester.
*Note: If co-teaching a Study Tour course, each faculty member must submit their own proposal.
Please note that not all study tour proposals may be approved. There may be situations where a study tour is not approved on its own merits, but there may also be times when one or more are not approved given other circumstances (e.g., resource issues, timing matters, costs, etc.).
---
Application Instructions

1. Click 'Apply Now' to log in with your SJU username and password.
2. Terms: Please choose the Program Proposal term.
3. Location: Choose the location(s) in which your Study Tour will take place. If the location does not exist, please type the city in the blank and click search to choose the city(ies).
4. Dates: Please type in your proposed travel dates.
5. Complete all required submissions by the deadline (there will be a checkmark next to each complete item). There is no 'Submit' button for the entire application. The system will prevent you starting or finishing any application once the application deadline passes.
6. To access a proposal application you previously started, please click SJU login/register at the top right of the CIP webpage and login to view your application. Do not click Apply Now again.

If you have any technical problems, please contact studyabroad@sju.edu.
There are currently no active application cycles for this program.