NEW PROGRAM ANNOUNCEMENT: Fall 2015
The Center for International Programs is pleased to announce the addition of two, new semester abroad program options for Saint Joseph's students: the Alliance for Global Education in Pune, India and Danish Institute for Study Abroad (DIS) in Copenhagen, Denmark.

Alliance for Global Education: Contemporary India
Explore contemporary India as a complex yet unified multi-cultural, multi-linguistic, religiously pluralistic democracy, and rising economic superpower

Pursue your own academic interests and distinguish yourself professionally by completing an internship, directed research project, or documentary film on a topic of your choosing.

Engage with Indian culture through co-curricular classes in traditional Indian vocals, instruments, or dance

Participate in local activities and field visits that highlight the differences between urban and rural life in contemporary India.

Possible of areas of study include: Asian Studies, International Relations, Economics, Sociology, Communication Studies, Interdisciplinary Health Services and Music, Theatre & Film
Danish Institute for Study Abroad (DIS)
With over 200 courses to chose from, DIS offers you an academically rigorous, hands-on curriculum - taught in English - that is unique to your interests.

Cultural engagement opportunities integrate students into Danish culture and students gain academic knowledge and intercultural skills to prepare themselves for a globalized world.

Choose from six, different housing options ranging from a Danish roommate to host family.

Courses use the rich resources of Copenhagen for field studies to companies, galleries, parliament, television stations, hospitals, urban development projects, museums, and much more.

Possible areas of study include: Interdisciplinary Health Services, International Business, Management, Gender Studies, Environmental Studies, Psychology, Sociology, and Communications; however, due to the extensive course list, students from other majors may also find that this program meets their academic needs.
For more information about both of these programs, please visit the CIP website. Note that both of these programs are open for fall 2015 applications (due March 1st).
---
FALL 2015 SEMESTER ABROAD POLICY UPDATE
In the event of a larger than anticipated applicant pool, the Center for International Programs may not be able to approve all study abroad applications. Complete applications from eligible students will be approved on a first come, first serve basis. For this reason, early applications are strongly advised.

Students that apply for fall 2015 study abroad by the March 1st deadline, but are not approved due to space will be placed on a waitlist. In the case of withdraws, priority will then be given to Saint Joseph's University students, students with no prior study abroad experience and students with exceptional, academic circumstances that may prevent them from studying abroad in a future semester. Some examples include (but are not limited to) class standing and major. All other students not approved for fall 2015 will be given priority for spring 2016. Deferred applications will be approved pending an academic and disciplinary check during the spring semester.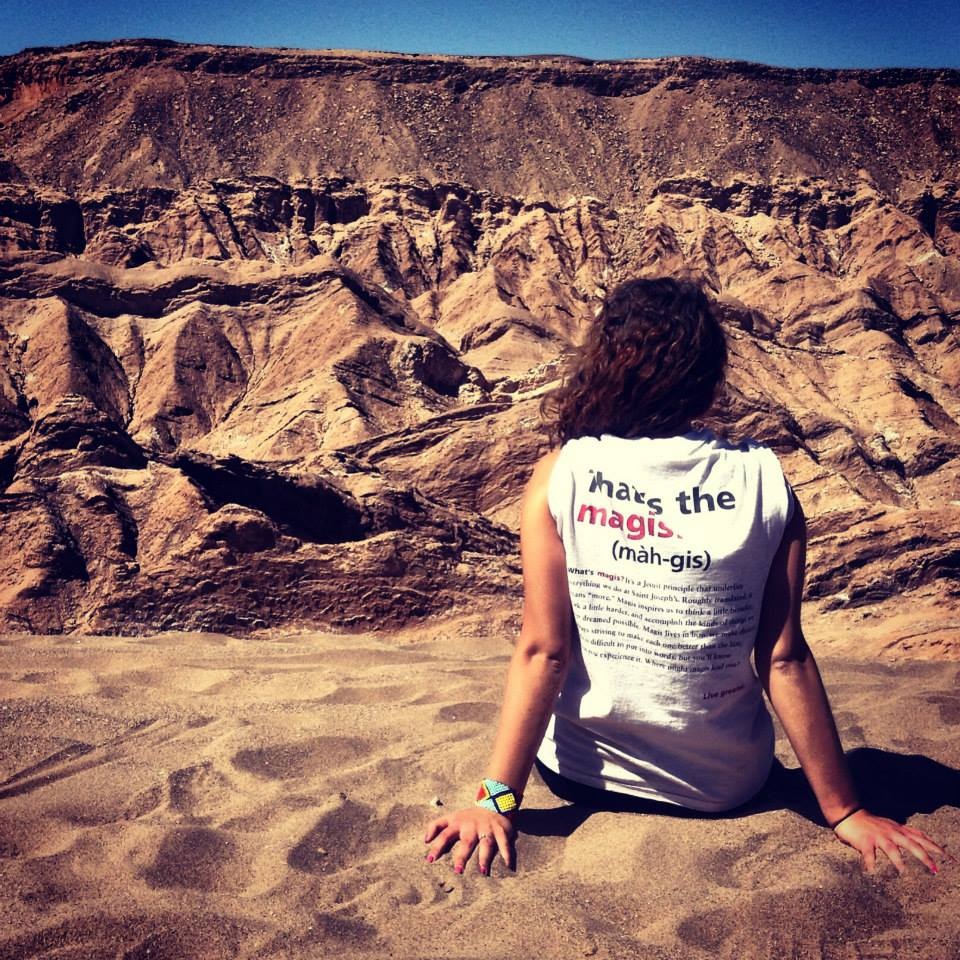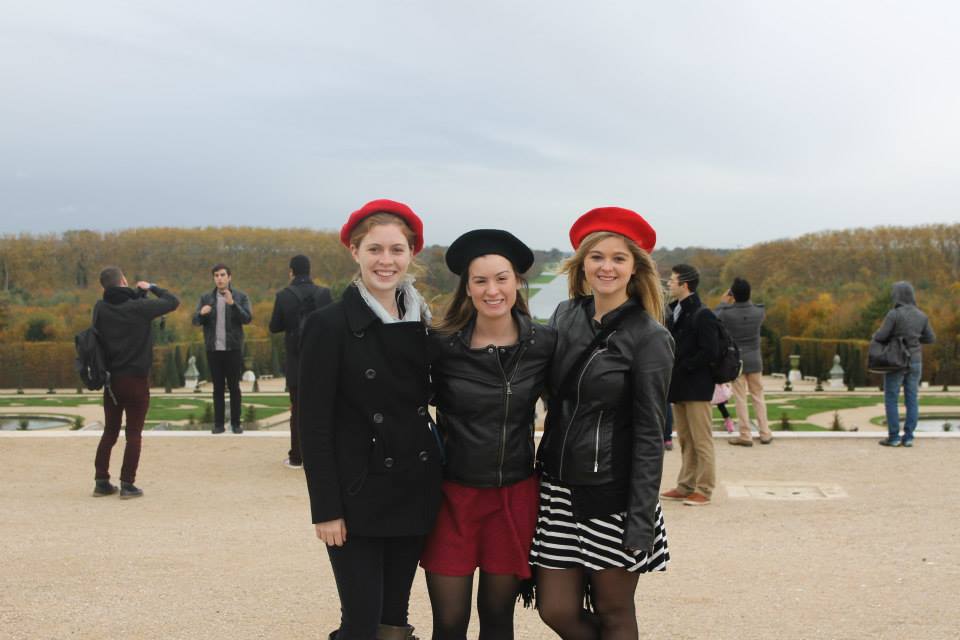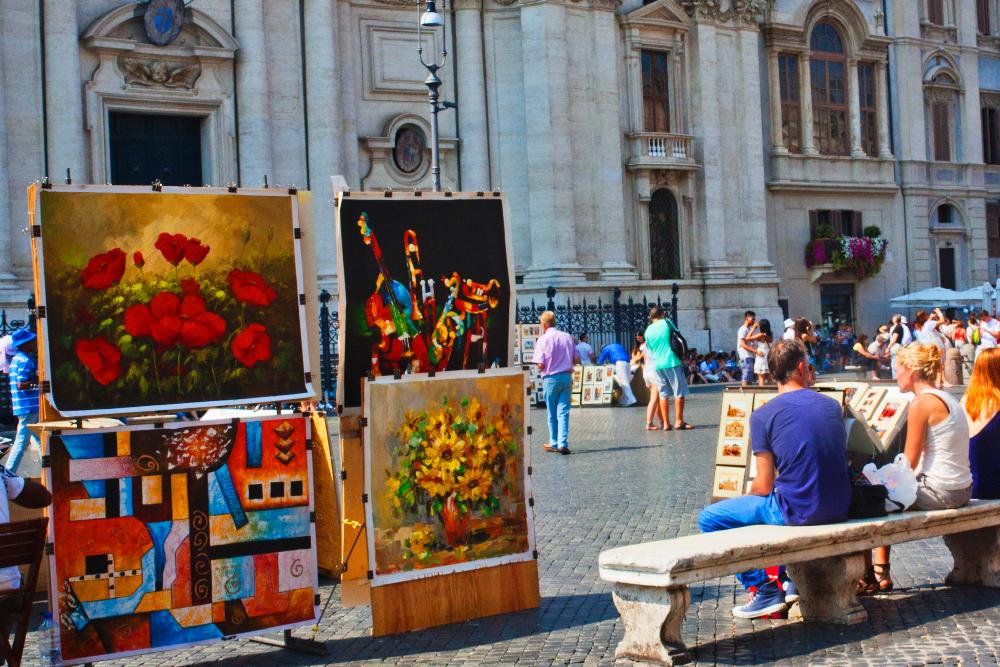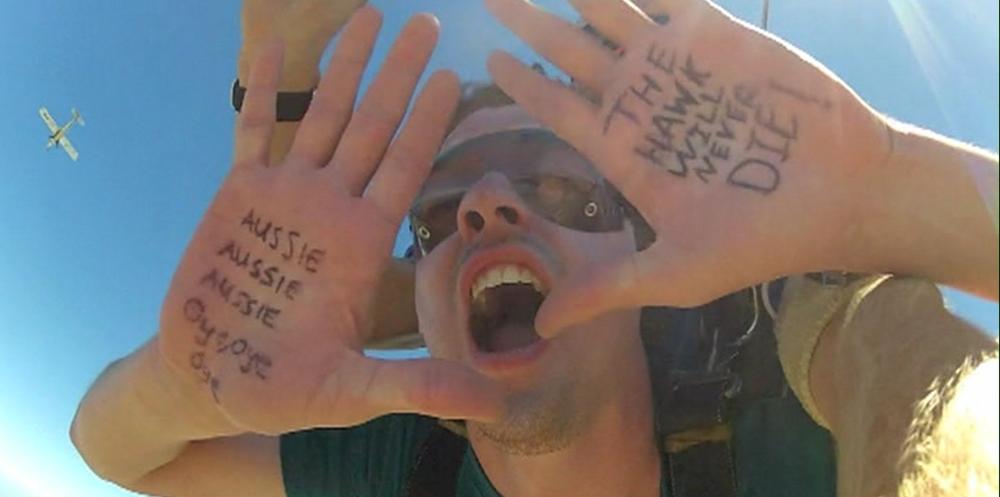 So you've decided to spend a semester or year abroad? You have come to the right place! The Center for International Programs is pleased to offer students 33 unique programs in 19 different countries. We aid students through the research and application process. We provided resources and information to parents and we work with faculty to advise students on how to make the most of their academic exposure abroad!
---
Why Study Abroad?
There are numerous academic and personal benefits of studying abroad…
An intellectually challenging experience

Greatly increase your level of fluency in a specific foreign language.

Become intimately acquainted with another culture and way of life.

Attain a new worldview.

See your home country with a different set of eyes.

Make friends from different cultural backgrounds, which will last a lifetime.

Increase your marketability, when looking for a position (a definite "resume-builder").
Remember, you will get out of a study abroad experience as much as you yourself put into it. You should have some clear goals in mind when considering studying abroad. Look beyond simply travel as a reason for leaving the country. You will certainly do that and have fun as well. The real key, however, is to profit from your experience in a more profound manner, which will be beneficial to you, intellectually and/or personally, for the rest of your life.
Need more reasons? Hear what SJU Faculty have to say about study abroad!
---
How do I go about studying abroad?
If you have not already done so, apply for a passport or renew your old one immediately! The process can take 4-6 weeks and you will need your passport before you can apply for a student visa. For detailed instructions, visit the U.S. State Department website.
Explore the CIP website:

Program Search

Scholarship & Financial Aid Information

Frequently Asked Questions

Attend a general study abroad information session or a program-specific information session. For the list of upcoming information sessions and special events, view the Study Abroad Event Calendar.

Schedule a one-on-one appointment with Study Abroad Advisor, Courtney Tomlinson.

Meet with your Academic Advisor to discuss the courses you would like to take while abroad and how they could possibly fit into your academic plan.

Meet with your Financial Aid Advisor to discuss how your study abroad plans will affect your current financial aid package.

Meet with one of our knowledgeable Peer Ambassadors, who can walk you through their experience with the study abroad process.
It is best to start planning your study abroad experience as early as possible. Ideally, it is advisable to consider a semester or year abroad during your freshman year. In this way, you can better plan your course of study in the semesters preceding your study abroad experience. After you have reviewed the Program Search, use the following questions to help you consider different programs:
---
Questions to Ask During the Planning Process
About the Program
• What kind of off campus experience am I looking for? Domestic, abroad?
• Do I want a program with a specific academic theme or focus?
• Will I be able to do an internship?
• Will I be able to pursue my research interests?
• Are their opportunities for service learning or volunteerism?

Eligibility Requirements
• Is there a language requirement?
• Is there a major requirement?
• Is there a GPA requirement?

Academics
• What are my academic goals?
• Do certain programs have a specific academic focus?
• Do I want to earn major and/or minor credit?
• What are the policies of my major/minor department with regard to earning credit?
• Does my Academic Advisor support my plans to spend a semester or year abroad?
• Does the program allow students to take the combination of courses I want to take?
• How will my work be assessed?
• Will I be able to study a language and if so, at what level?

Culture
• What are my expectations with regard to cultural integration and assimilation?
• What opportunities do I have to meet local people?

Location and Housing
• What regions of the world match my academic interests?
• Do I want to be in a large city or in a more rural setting?
• Where do students on the program live - dorms, apartments, homestays?
• With whom will I be living - a local family, local students, other international students?
• What opportunities will there be for travel (in-country and in the region)?