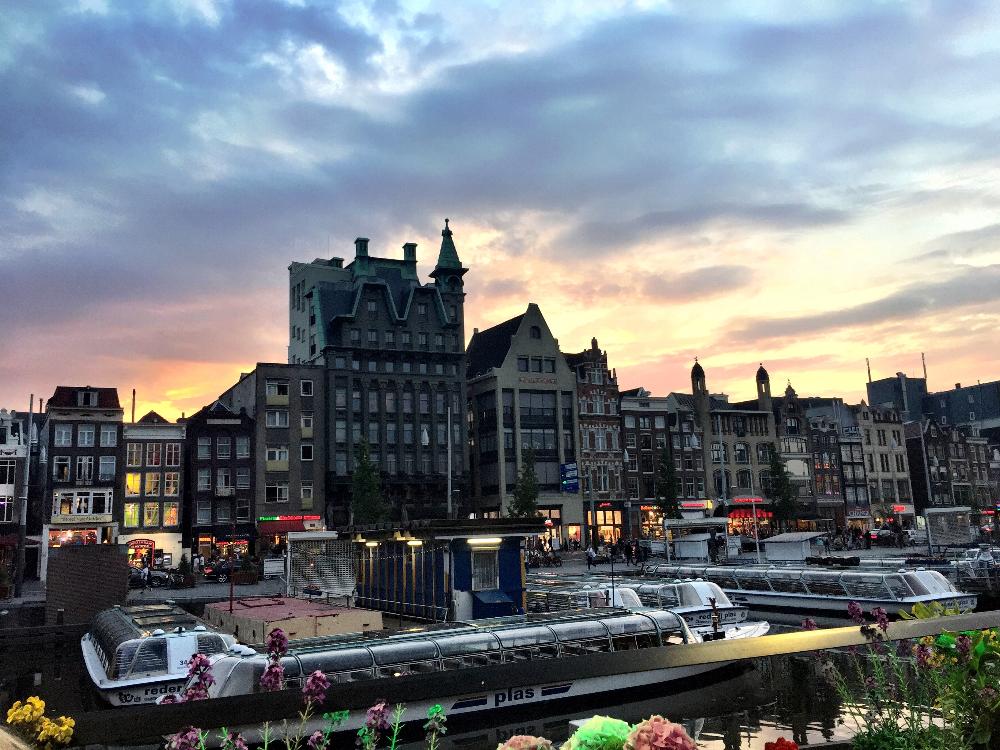 So, you've decided to study abroad, and it fits best for you personally and academically to go in during the Summer and Winter terms – no worries, the Center for International Programs is here to support you through your entire Study Abroad Experience! Please use the information below to help get you started on the process of choosing a program that is best for you
Policies
FAQs
Questions to Ask your Abroad Program Provider and/or University
---
POLICIES

It's important to note the following policies related to non-SJU summer or winter study abroad:
Students of all levels (freshmen through seniors) are eligible to apply for approval to participate on a non-SJU summer or winter program.

Students must have a minimum cumulative GPA of 2.5 in order to be eligible for study abroad. However, when researching programs, you may find that many have higher GPA requirements that you will also need to meet. Students must meet the eligibility of the program to which they are applying.

The student is responsible for submitting appropriate application materials and payments directly to the program he/she decides to apply to. SJU financial aid will not transfer.

Credits earned through the non-SJU summer/winter abroad program will be considered transfer credits and the grades earned will not be posted on the SJU transcript. Credit will only be granted if the student has earned a grade of C or above.
---
FAQs

When should I start looking into study abroad?
Students should start researching their studying abroad plans as soon as possible. We recommend that students attend an information session during their freshman or sophomore year. There are many program options and many details that need to be discussed so it is best to plan in advance.

Is study abroad only for students of certain majors?
We believe that any major can include some type of study abroad experience. The key is planning early! It is recommended that you discuss your study abroad interests with your Academic Advisor and with a member of the CIP staff during your freshman year so that we can assist you with planning.

Is there a GPA requirement for semester abroad?
Yes. As per University policy, the minimum cumulative GPA requirement is 2.5. It is important to note that many of our approved/affiliated programs have a higher GPA requirement – some up to a 3.0!

Where can SJU students study abroad?
For Non-SJU Summer and Winter Study Abroad Programs, students can study in any country that does not have a US State Department Travel Warning. They can participate in any program that meets the CIP standards for accreditation and location criteria. Students are responsible for finding their own program, with the help and guidance of the CIP office.

I'm a PLS student. What are my options?
Students in the College of Professional and Liberal Studies (PLS) have the same program options as the full-time, day students. However, your selection of courses may be different and this could affect your choice of program. As part of the application process, we will require a letter of recommendation (e-mail would suffice) from your Academic Advisor listing the courses that you plan to take while abroad.

Okay, I've picked my program and I'm ready to apply! When is the deadline?
For winter study abroad programs, the application deadline is September 24th. For summer study abroad programs, the deadline is March 1st. Some programs have earlier deadlines or fill up quickly; therefore, it's best to apply early.

Can I apply to multiple programs for one semester?
No. The CIP can only accept one application per student at a time. However, if you are concerned about your chances of being accepted into a study abroad program, please schedule an appointment to meet with a member of the CIP staff to discuss your options.

How do I know which courses I can take overseas?
Fitting study abroad into your degree requirements is like solving a puzzle. Earlier planning facilitates a smoother process. Use the extensive network of resources available to you – your Academic Advisor, the Academic Advising Center for your college, the Study Abroad Advisor and the CIP website. In general, we suggest that students find a program that complements their major and offers some classes to complete major requirements.

How much does it cost to study abroad?
Students who study abroad on Non-SJU Summer and Winter Programs pay all tuition, housing, and program fees to the program provider. Costs vary significantly by program and location.

Does Financial Aid apply?
No. Financial Aid does not apply to Non-SJU summer or winter programs.

Do the grades I get overseas count?
If you are studying abroad through a Non-SJU Summer or Winter program, your credit will transfer back as transfer credit according to the approval by your Department Chairs and Associate Deans.
---
Questions to Ask your Abroad Program Provider and/or University

1.) Will the program offer comprehensive advising support with topics such as selecting the location, navigating the application process, and enrolling in courses?
2.) Does the program offer a robust online pre-departure orientation with pertinent information about the upcoming experience?
3.) Does the program offer a U.S.-based staff trained to handle Visa issues that can also offer support with U.S. consulates?
4.) Does the program offer the support of on-site full-time staff while abroad or are they working for the University?
5.) Does the program offer access to an office serving as a common meeting place and resource center?
6.) While abroad, will the program have 24-hour emergency crisis support from a full-time resident staff?
7.) Will the program provide transportation from the airport on arrival day?
8.) Will the program offer free computer usage and Internet access on-site?
9.) Will the program conduct a comprehensive orientation on-site?
10.) Are excursions organized by full-time resident staff to locations of cultural significance to the host city (and sometimes country)?
11.) Does the program organize on-site local activities that expose participants to the local culture?
12.) Is housing included in the price of the program?
13.) Are meals included in the price of the program?
14.) Does the program offer laundry service or at the very least laundry facilities?
15.) Does the program provide comprehensive insurance? What does your insurance included that others do not?
16.) Will the program cost include the host university's tuition and fees?
17.) Will the program offer access to tutoring services?
18.) Does the program offer carbon offset for flights departing from the U.S.?
19.) Does the program promise a transcript from the host university upon the successful completion of the academic courses?
20.) Is airfare included in the program?
21.) What are the dates of the program? Does it conflict with the SJU Academic Calendar?