ANNOUNCEMENT - Spring 2022 CIP Services
The CIP is open Monday through Friday, 9am-5pm. If you are a student abroad in need of emergency assistance outside of CIP business hours, please contact SJU Public Safety at 610-660-1111.
If you need to speak with a particular staff member, please
contact them individually
to determine their in-office availability. Per current SJU guidelines, all visitors to the CIP must wear a mask.
Advising appointments are offered virtually over Zoom and in person. A meeting can be scheduled by calling 610-660-1835, emailing
studyabroad@sju.edu
, or clicking the appointment link on our
staff page
.
As the semester begins, we are offering a number of ways to connect, have an advising session, and learn more about international opportunities.
Here are some ways to connect with us:
Schedule an advising session by emailing

studyabroad@sju.edu

Visit our

contact us page, and staff pages
Join us for a Study Abroad 101 general information session, held the 1st Thursday of each month! The next Study Abroad 101 will take place on Thursday, February 3rd at 11am in Campion Student Center, North Lounge. Check our calendar for upcoming sessions and additional events.
We are currently accepting applications for the following study abroad programs:
Summer 2022 SJU Summer Programs & Non-SJU Summer Programs

Fall 2022 Semester Abroad Programs

Academic Year 2022-2023 Semester Abroad Programs
We understand the impact COVID-19 has had on travel worldwide, and know that these changes make this year's application cycles different than years past. We hold our students' health and safety as our top priority, and will continue to monitor COVID-19 and related conditions for travel in the upcoming months.

Saint Joseph's University is currently reviewing the status of spring 2022 study tours, summer 2022 & fall 2022 study abroad. Students are advised not to make any non-refundable payments for their study abroad experience until a University update for their term of travel is provided. Visit our COVID-19 and Study Abroad FAQ to view more detailed information.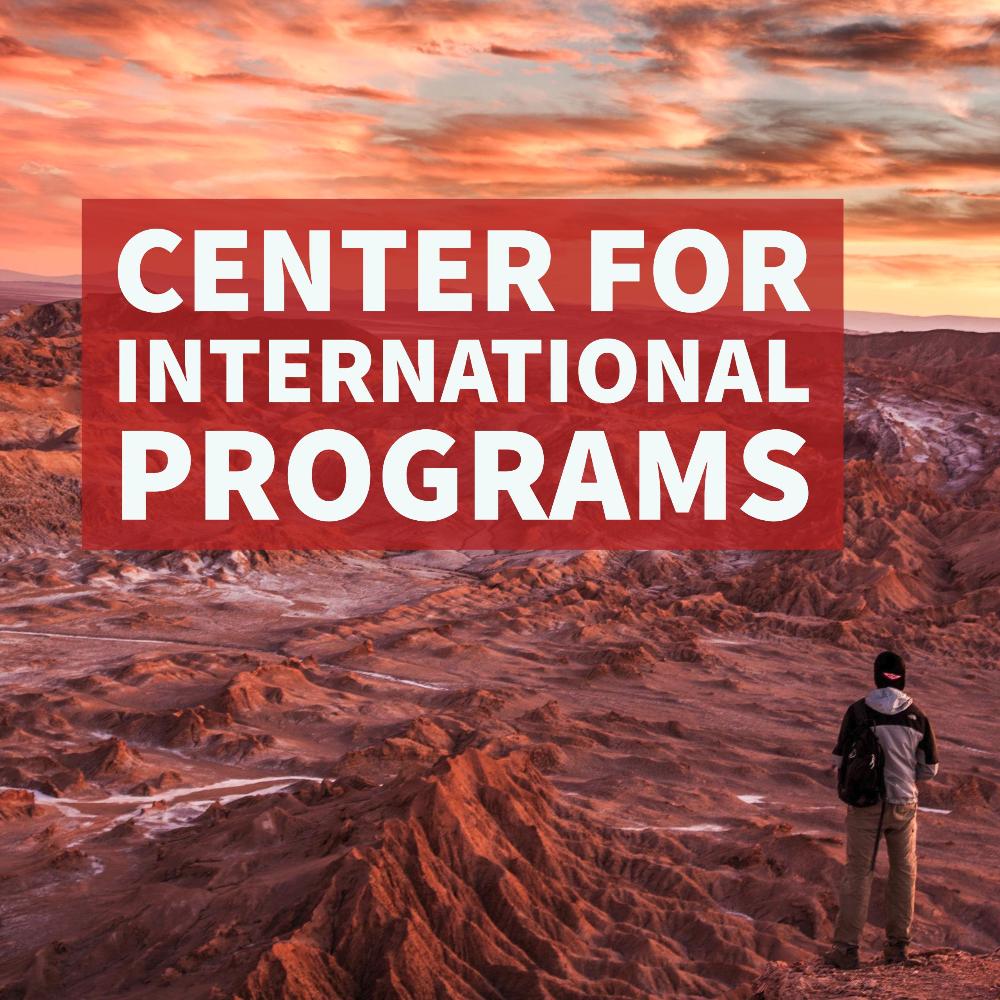 The Jesuit mission knows no borders, and Saint Joseph's University, as a Jesuit institution, encourages students and faculty to take a truly global view of their opportunities and their responsibilities. We strive to equip with the knowledge and training that will enable them to effectively engage with and respond to people and cultures from all parts of the world; and to use their talents towards the betterment of others.
​
The Center for International Programs (CIP) at Saint Joseph's University is strongly committed to internationalization and globalization, both on our campus and elsewhere. We provide information and services to students who wish to study abroad on a short-term or long-term academic program. We are also responsible for the implementation of new international education initiatives and the support of the University's International Travel Policy.

IMPORTANT:

If you are an international student, visit the

International Students and Scholars website

! You can also email them at internationalstudents@sju.edu.

IN CASE OF EMERGENCY

During regular business hours (M-F, 9am to 5pm) call:




After business hours, on holidays and weekends call SJU Public Safety: 610-660-1111




Connect with us on Social Media - @studyabroadSJU on Instagram