Parents and Families
Dear Family Members,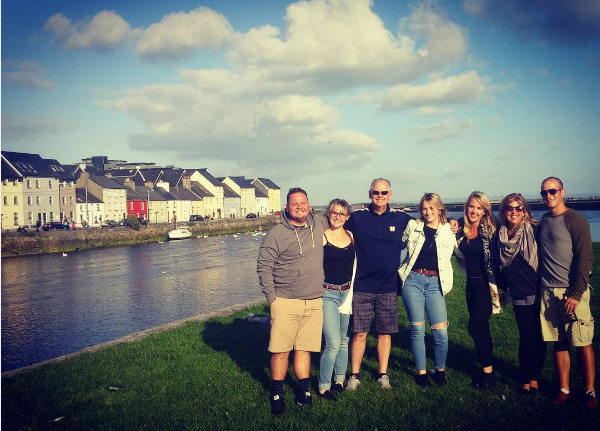 Thank you for lending your support to an experience that may be one of the most exciting and significant events of your student's life.
The Center for International Programs has many programs available to address the diverse needs of students. In order to make learning abroad an option available to as many students as possible, the CIP is committed to providing opportunities that meet the high academic standards of Saint Joseph's University through working with faculty and departments from SJU to provide credit that will allow participants to make substantial progress toward their collegiate pursuits while studying abroad.
In addition, the Center for International Programs believes that learning abroad should provide participants with a significant cultural as well as academic experience. Whether it is through a homestay living arrangement, an in-country internship or other planned cultural and social activities, your student will hopefully seek ways to interact with the people of their host country.
We have created the following pages of our website to address needs
of your family and student before, during, and after their study abroad experience:
Before They Go
While Abroad
Upon Return
Parent Advice
If you or your student have questions about our programs or the information contained in these pages, please feel free to contact us. We hope that this upcoming adventure proves to be meaningful and enriching for all of you.
Sincerely,
Center for International Programs