International Education Week

International Education Week (IEW), November 12-16, 2018 is an opportunity to celebrate the benefits of international education and exchange worldwide. This joint initiative of the U.S. Department of State and the U.S. Department of Education is part of the national efforts to promote programs that prepare Americans for a global environment and attract future leaders from abroad to study, learn, and exchange experiences.

At Saint Joseph's University, we will be hosting a number of exciting events on campus to celebrate International Education Week and encourage more of our students, faculty and staff to become global citizens!
---
International Photo Gallery
When: All week
Where: Campion 2nd floor foyer
What: The CIP and the Office of International Students and Scholars are proud to showcase photos taken by our study abroad and international students. The photos represent their experiences abroad and here in the U.S.
Student Perspectives on International Study and Work
(panel sponsored by the SJU Modern and Classical Languages Department)
When: Monday, November 12th from 3:30-4:30pm
Where: Campion Forum Theater
What: A panel of language current and former SJU students who studied abroad and/or utilized their major/a language in their profession will be sharing their experiences. Speakers will include:
Stephanie Sickinger ('19) is a senior who is a double major in Spanish and Sociology. She studied abroad in Madrid, Spain for a year and she is applying for a Fulbright English Teaching Assistantship in Colombia.
Vincent Pepe ('17) graduated with a double major in Biology and Spanish. He studies a year abroad in Granada, Spain. After a year serving in the National Health Corps of Philadelphia (Americorps), he recently started his first year of medical school at Jefferson University.
Rachel Bahn is currently in Beirut Lebanon, where she teaches in the Food Security Program at the American University of Beirut. She completed her B.A. at SJU in 2004, did a Masters in International Affairs at the Nitze School, worked at USAID as an economist in international development and now teaches in Lebanon.
International Scholarship Opportunities Information Session
When: Tuesday, November 13th from 11:00am - 12:00pm (free period)
Where: MV 207
What: Mark Reynolds (the Director of Fellowships) and Kelly Gregg (Center for International Programs) will be providing information on international scholarship opportunities for study and research abroad.
5 Women, 5 Countries, 5 Topics Panel Discussion
When: Tuesday, November 13th from 3-5pm
Where: Campion North Lounge
What: Women from 5 different countries will discuss how relationships, education, careers, and work-life balance are handled in their part of the world. The panel will be followed by a Q&A. Refreshments will be served.


Passport Day
When: Wednesday, November 14th from 12:30-4pm (by appointment only)
Where: Campion Sunroom #1
What: The Center for International Programs is once again partnering with the Philadelphia Passport Agency to host a "Passport Day" so that students, faculty, staff and family can apply for their passport right on campus.
To schedule your 15-minute appointment, please go to:

www.signupgenius.com/go/5080F4AAEAC2AA2F49-passport.
What you will need to bring:
Completed application (available online at www.travel.state.gov)
Evidence of U.S. Citizenship + photocopy
Valid photo identification + photocopy
2x2 passport photograph
Appropriate Fees ($110 application fee + $35 execution fee, payable by credit card, check or money order payable to "U.S. Department of State")
Please be sure to visit www.travel.state.gov for detailed information about the application requirements. Questions or concerns about Passport Day can be directed to Kelly Gregg: kgregg@sju.edu, 610-660-3479.
International Opportunities for Faculty
When: Thursday, November 15th from 11:00am - 12:15pm
Where: Campion Sunroom #1
What: The Center for International Programs will be presenting information for faculty who want to learn more about opportunities to teach abroad.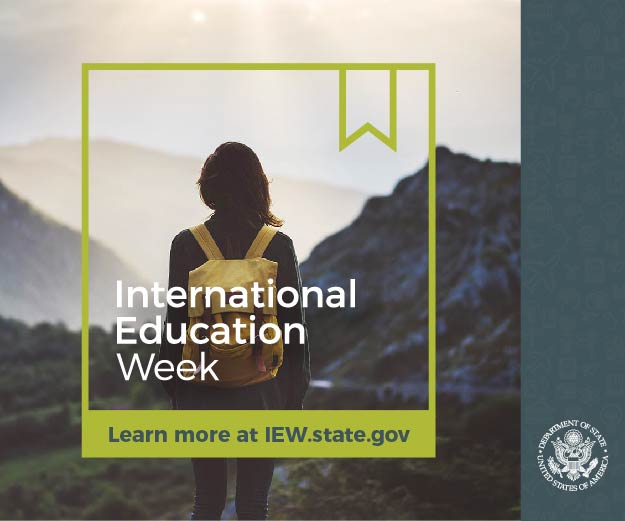 International Spirit Day
When: Friday, November 16th
When: All day!
What: Students, faculty and staff are encouraged to w
ear clothing or accessories that represent where they are from or where they studied abroad.
International Potluck Lunch
When: Friday, November 16th from 11:30am - 1:00pm
Where: Campion North Lounge
What: Bring your favorite dish from your host country or a dish that represents your ethnicity to share at this potluck lunch. Homemade items are encouraged, but store bought is okay too! To participate, please RSVP here
by November 9th
:
https://www.signupgenius.com/go/70a0d48aaaf2ca4f85-international
.
International Movie Night
When: Friday, November 16th from 5:00-7:30pm
Where: Center for Inclusion and Diversity (Campion)
What: Join other students for a fun, international movie and some snacks!